The Rowdy Mayor Of Atlanta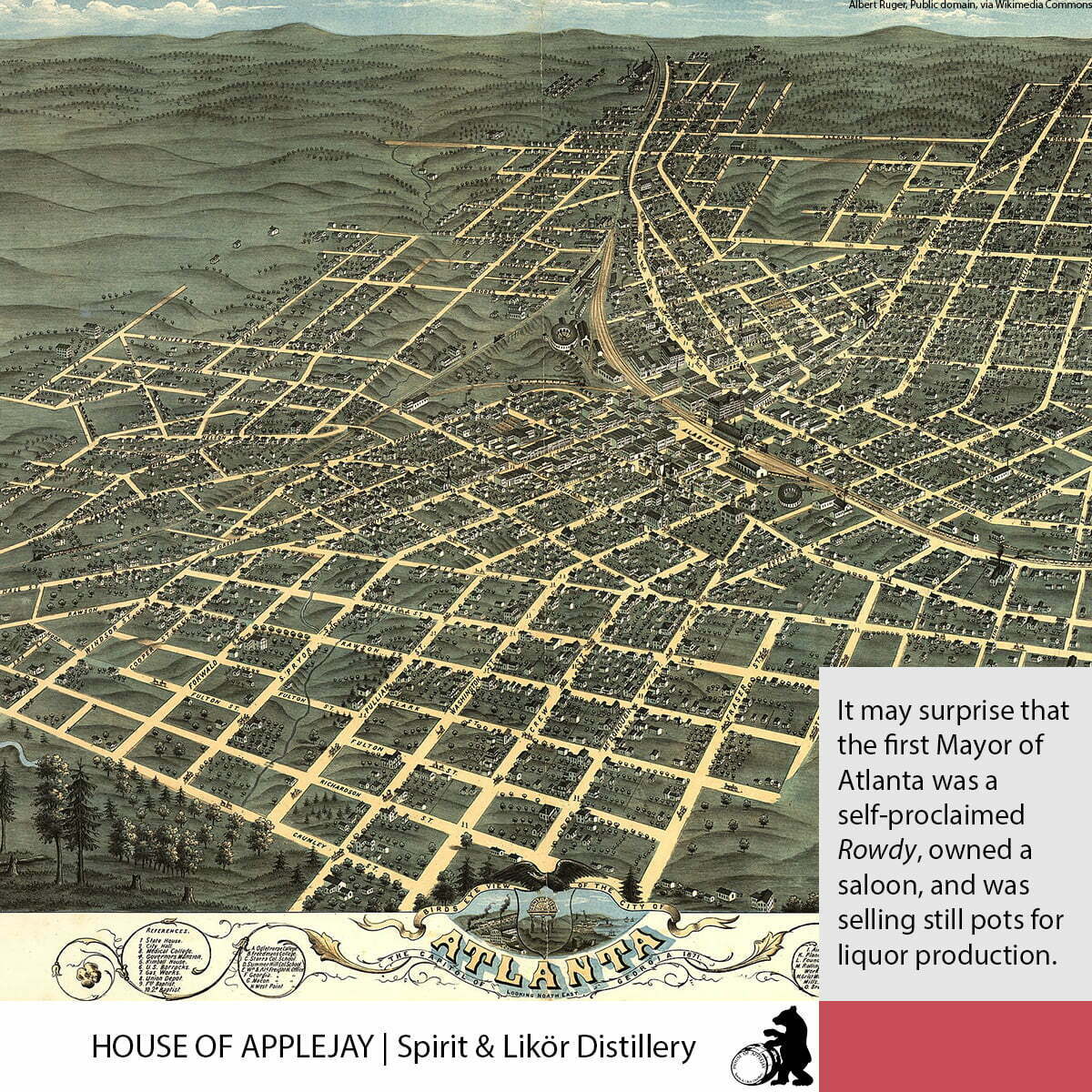 A rowdy is defined as "a person who behaves in a rough disorderly fashion", and it may surprise that the first Mayor of Atlanta was a self proclaimed "Rowdy", owned a saloon, and was selling still pots.
Atlanta, formerly Marthasville, was incorporated as the City of Atlanta on December 29th, 1847. In its early days the City attracted pioneers, gold hunters, and adventurers alike. And, a large group of them were Irish young men looking to work for the railroad companies. By the 1840th the rapidly rising number of poor new arrivers to the city of Atlanta caused the formation of "Slabtown", Atlanta's first slums, alongside with "Murrell Row," Atlantas early red light district, and "Snake Nation", which was Atlantas first entertainment district. All three districts were notorious for gambling, prostitution, and heavy drinking – and attracted criminals from all over the South.
When Moses W. Formwalt, a young man of 27 years from Tennessee, came to Atlanta he opened one of Atlanta's first saloons in 1847. His saloon became very popular, and made him city-wide known. Formwalt also owned and operated a tin shop on Decatur Street where he sold stills to produce liquor. In 1848 he ran for the "Free and Rowdy Party" and was elected first Mayor of Atlanta. He should become the first of three "Rowdy Mayors" of Atlanta serving each a one-year term.
The Rowdies included many owners of distilleries, bars and brothels, and the party represented most of what the city was in its early days – an outpost along the railroads. Formwalt became deputy sheriff of DeKalb County by 1849. In May 1852, he was stabbed to death by a prisoner he escorted to the courthouse.