FINE SPIRIT & LIKÖR DISTILLERY
Local to the Ellijays
Fine Spirits & Likör Distillery!
House of Applejay is a distinguished distillery that specializes in crafting fine spirits and liqueurs. At House of Applejay, you can expect a unique and unforgettable experience as you discover the magic of fine spirits and liqueurs. Whether you're a connoisseur or just starting your journey into the world of spirits, this distillery promises to leave a lasting impression on you.
Signature Product
APPLEJAY from THE ELLIJAYS!
House of Applejay is passionate about producing the highest quality liqueurs. Crafted with the utmost care and attention to detail, Applejay is a premium liqueur that is perfect for sipping on its own or as a key ingredient in a variety of cocktails.
Made with apples, this delicious liqueur offers a distinct taste that is sure to impress even the most discerning of palates. Applejay is a must-try for any spirit lover or connoisseur looking for a unique and delicious experience while visiting The Ellijays.

Likör (liqueurs) are alcoholic drinks composed of distilled spirits flavored with fresh fruits, herbs, and spices. The origin of Likör (liqueur) production can be traced back to 13th-century Italy. Arnoldus Villanovanus, personal physician of various popes, gained fame for his deliciously sweetened medicines on the medicinal uses of brandy, likely the first Likör known in history. 
The History Of Likör Tours cover everything from the ingredients used in the distillation process to the rich cultural significance of liqueurs in various regions of the world.
Only in THE ELLIJAYS
The ART of
Likör Making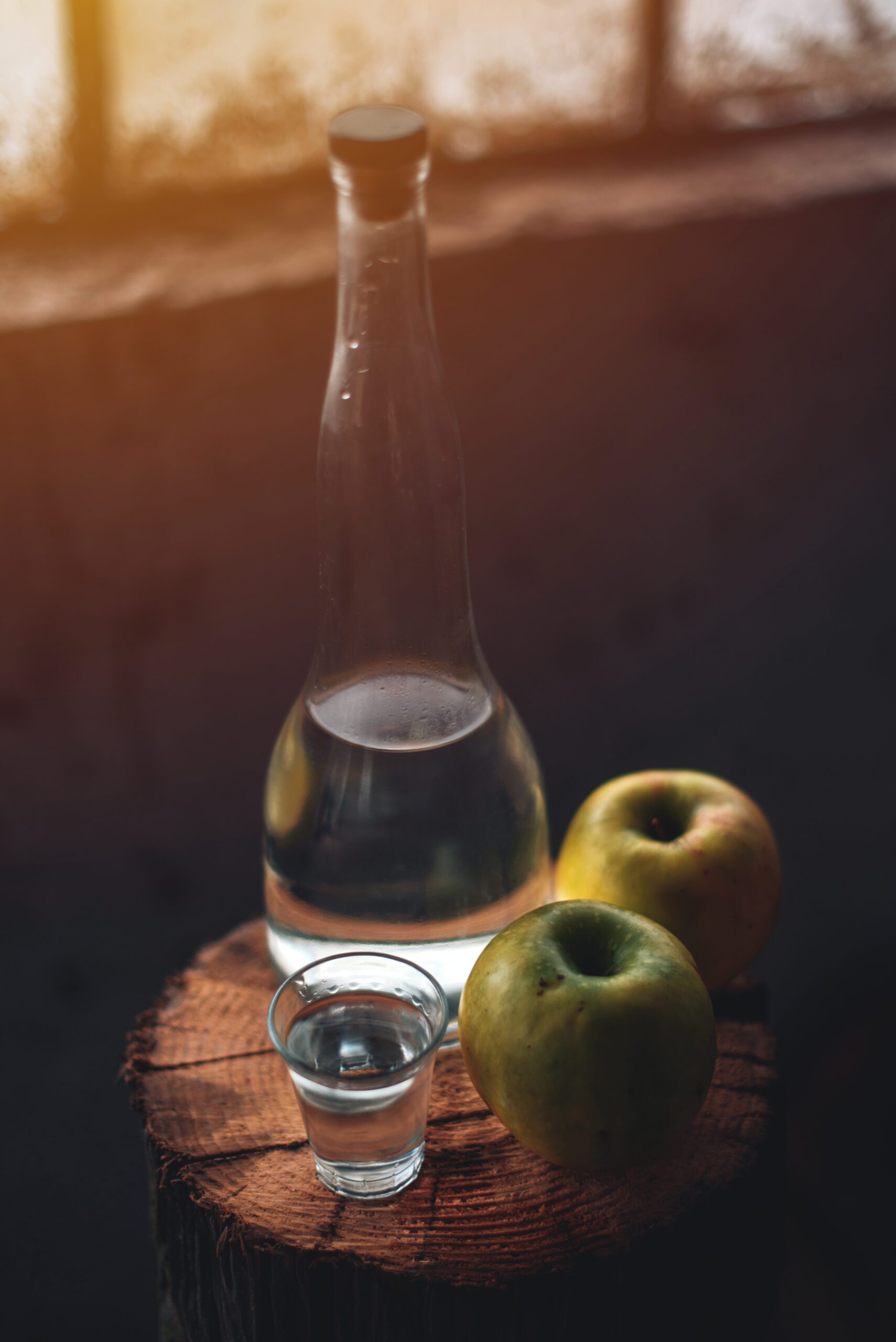 LOCAL & FRESH PRODUCE
APPLE CAPITAL OF GEORGIA
The Ellijays have a reputation for their apple orchards and vineyards. Positioned at the base of the Appalachian mountains, the Historic High Country boasts a favorable climate and soil for cultivating a range of apple varieties, including sweet, bitter, and sour, as well as other delectable fruits. Additionally, the immaculate Appalachian water, untainted by any water treatment plant, is optimal for producing and blending high-quality spirits and liqueurs.
.
THE BLOG ABOUT
DISTILLING & CULTURE
THE BLOG ABOUT
DISTILLING HISTORY TOURS 
AMBRU CAMPAIGN
American Heritage
One thing that sets House of Applejay apart from other distilleries is its commitment to advocacy. As a member of the AmBRu Campaign, Caroline Porsiel is dedicated to safeguarding American Brandy and American Rum, two of the nation's most iconic spirits. The campaign aims to ensure that these spirits receive the same recognition and protection as Bourbon, which was granted by Congress in 1964.