Pierre Pérignon – father of bottle labeling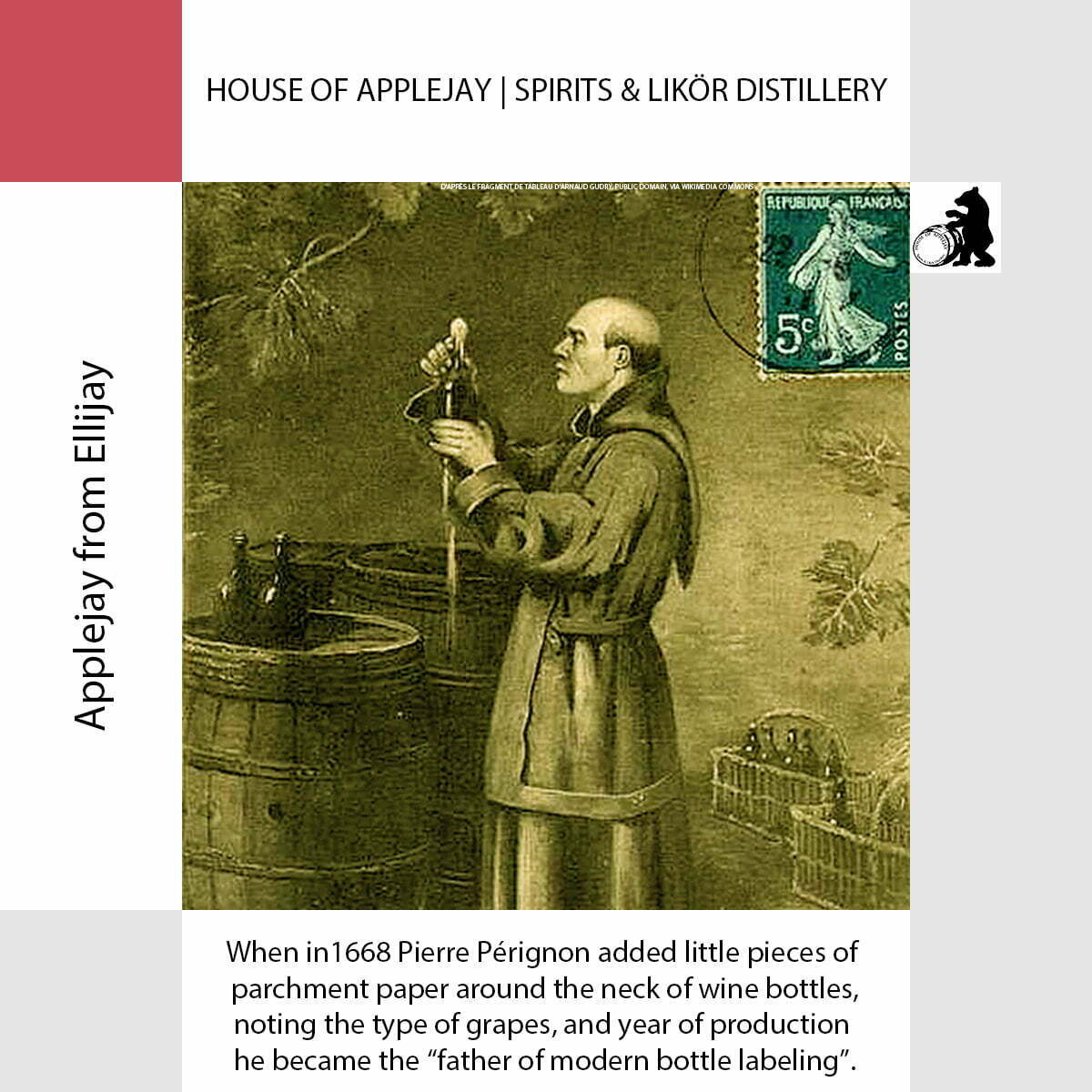 Pierre Pérignon (ca. 1638 – 1715) was a Benedictine monk in the Order of Dom Pérignon OSB in France. Pérignon is awarded for many inventions in the Wine & Champagne industry. Especially interesting – thus less known – was his attempt in 1668 when he started to add little pieces of hand-written parchment paper to the bottles with information about the year of bottling and grapes used. This made him the "father of modern bottle labeling". It is also said that Pierre Pérignon was first to invent the widespread bottle filling volume of 0.7 liters, which is said he found to be the average amount consumed by adult males at dinner. Moët & Chandon's Dom Pérignon luxury champagne brand is named after him.
Read about how the spirit came into the bottle, the battle about the largest wine barrel, and the famous Schwedenfass.