The Oldest Bar in Georgia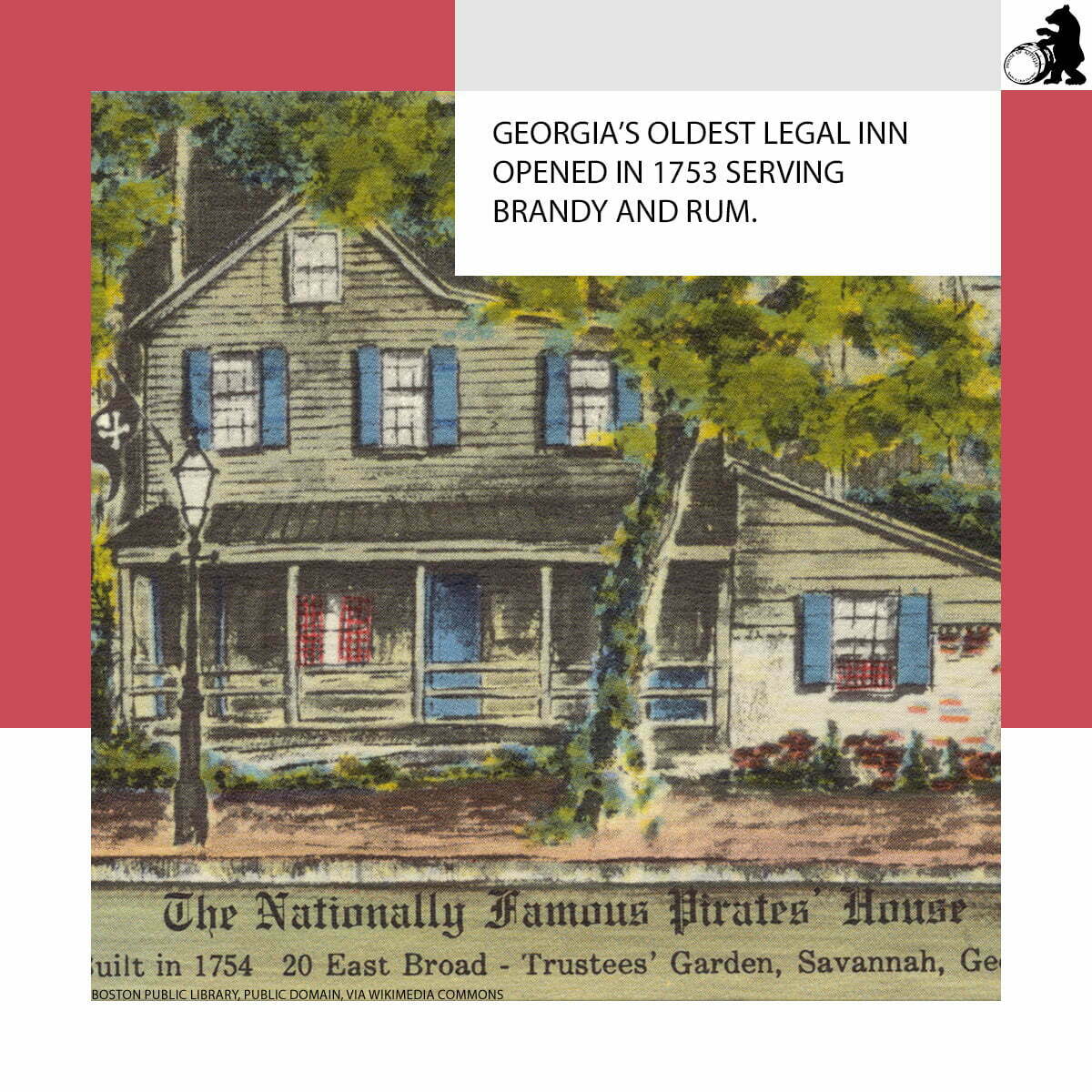 Georgia was founded as a dry colony forbidding the import, production, and trade of rum and brandies in the Colony. In November 1737 William Stephens, newly installed Secretary of the Colony of Georgia arrived in Savannah. Two month after his arrival he informed the Trustees of Georgia about the failure of their alcohol policy forbidding rum and brandies. When in April 1738 Stephens interrogated two of his servants who had been drunken rum – they admitted "they had visited no less than four houses, and bought and drank rum in them all." Apparently private rum-shops were common among people in Georgia as early as 1738. The following years made clear that prohibition in Georgia failed. By September 29th, 1742 the Board of Trustees of Georgia started to permit the importation of rum, first only for the use in the lumber trade.
Georgia's first records of brandy distilling date back to the arrival of the Salzburger Emigrants in 1734. Georgia's oldest legal Inn opened in 1753, Savannah's Pirate House. Supposedly, it soon became a rendezvous place for pirates and visiting sailors in Savannah. Parts of the original building of the Pirate House date back to 1734 making it also the oldest building in the State of Georgia.